Get a Foundation in NLP
Neuro-Linguistic Programming for coaches at all levels of experience
You may have touched on NLP during your coach training but you want to learn more. This 8-hour foundational course will give you a solid base for understanding the main principles and applications of NLP. It will be followed by a longer class if you want to specialize in NLP further.
What you can do with NLP
One of the presuppositions of NLP is 'if something is not working, do something else'; because you are stuck one way, in dilemma if you have just two ways, three or more ways you enjoy choice, freedom and flexibility. With NLP you can:
Increase awareness about yourself and others.

Create resourceful and purposeful actions.

Powerfully manage and lead your state of being-moods at will.

Embrace the curiosity and creativity to learn easily and progress quickly.

Build rapport and trust instantly. Communicate effectively with the 'who' of the person.
When does the course take place?

There are several start dates, based on demand. Currently, we have 3 sessions scheduled: June 9 at 7pm IST. The second starts on June 23 at 7am IST.

Is this course accredited?

Yes, Coacharya courses are accredited by ICF and EMCC. Since this course is 8 hours long, it will count as CCE/CPD only. If you want a longer course that can count towards your application for coaching credentials, please email support@coacharya.com to let us know and we'll let you know when that's available.

What is the refund policy?

If the course is canceled by Coacharya, we will refund the fees you've paid. We will not refund the fee for any other reason.
3

Meta Model & Meta Programs

Meta Model & Meta Programs

4

Content & Context Reframing

Perceptual Position - A reframing tool

5

Change of States - Reframing Prologue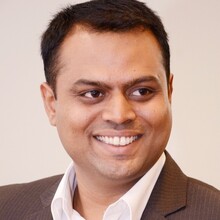 "Every person is a 'Hero' in her/his life, My quest is to help individuals discover the 'Hero' in them and explore the 'Heroics' they are capable of" As an established Coach & Facilitator in Talent Transformation, Prakash Rao is sought after in India & South Asia in the field of Applied Behavioral Sciences. Executive & Performance Coach. International NLP Trainer. Sports and Adventure Enthusiast. Marathon Runner and Certified Mountaineer. Founder – Born In Flight, Coaching, Consulting, and Talent Transformation Company. With over 18 years of experience as a Coach & Facilitator, Prakash Rao has coached and mentored leaders and managers who have engaged in forming a 'cult' way of defining and achieving outcomes for themselves and others. After delivering hundreds of live training around the globe, his coaching methods and online training have reached over 50,000 people from 18 countries. As an Adventure Enthusiast and Behavioral Science Expert, he has often defied conventional methods and helped his students disrupt established ways of managing businesses. Prakash Rao's students take the untested routes to excel personally and scale greater heights in their professional space. He loves when clients gear up for and produce astounding results for themselves. He believes in people achieving peak performance, that's the only way someone truly realizes their true potential.